My birthday is tomorrow and honestly knowing that cake will be the best part of my 2 year old daughter's day makes me look forward to it even more. My mom is visiting and my husband and I get to go on an all too rare date night and hear live music so it is sure to be a special day. But in honor of ME, I put together a montage of photos that represent a perfect day.
Sleeping in undisturbed silence until I wake up on my own (this is impossible)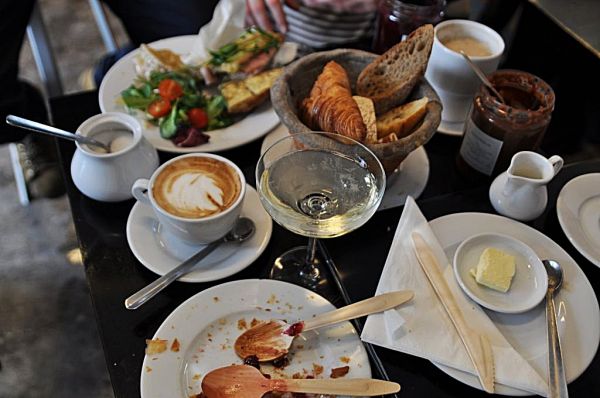 Brunch which includes strong coffee and yummy food (possible)
Beach Day (Impossible - but doesn't that look just lovely?) This will be substituted for our kiddy blow up pool which does not have the incredible view, but is almost as refreshing. :)
Massage - ahhhhh - (possible) but may be substituted for a pedicure.
Icy refreshing happy hour cocktail - I wish I could create something this yummy in my own kitchen. Maybe I will make that a birthday resolution: learn to mix drinks with more than 2 ingredients.
Mussels - my absolute favorite.
Homemade Birthday Cake - Yum and the best part is watching my kiddos enjoy it more than I will.
Presents! My favorite, I can not deny that I am a HUGE fan of gifts! I hope I get something special!